fmWorkMate, Makes FileMaker work
Website teething problems still. Downloads mostly now on GitHub. Contact me if you have needs or questions!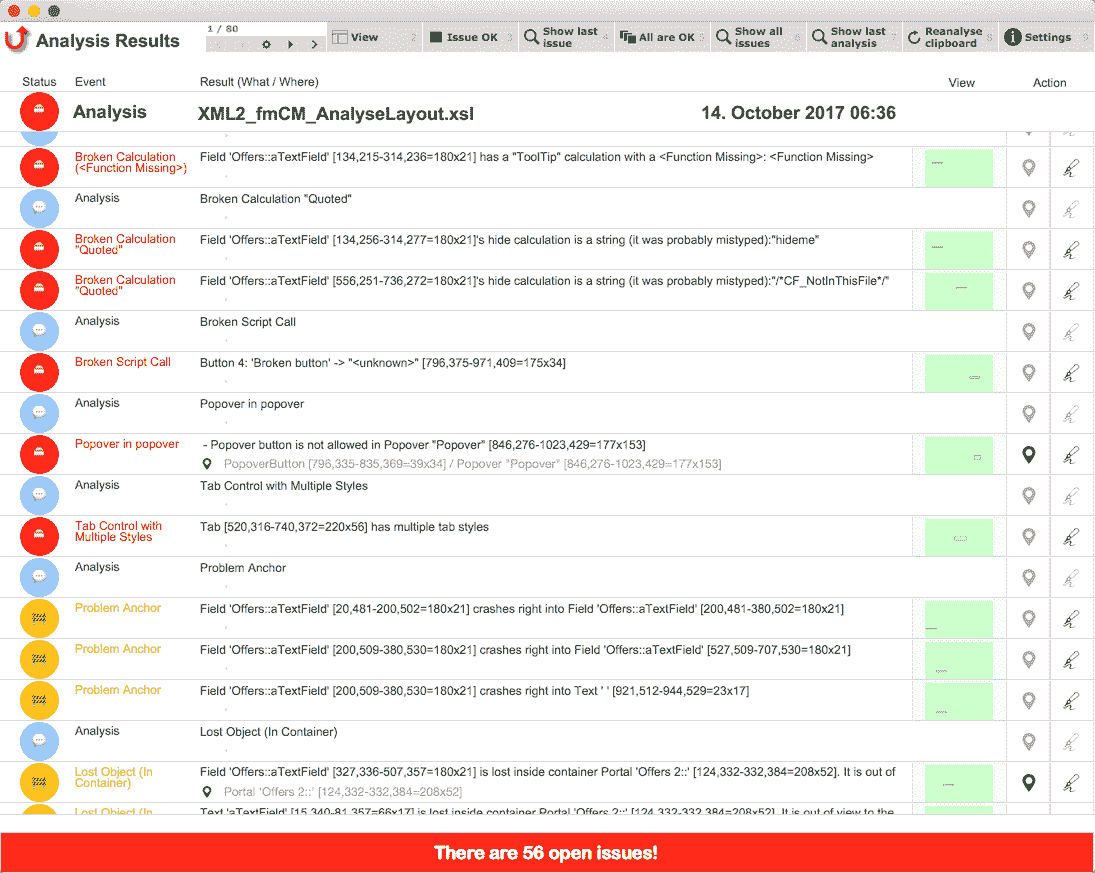 The fmCheckMate Layout Analyser finds your FileMaker layout errors - FAST!
Broken Buttons
Broken Calculations
Floating objects
Objects lost inside containers
Quoted or copied object names

Local CSS
Problem anchoring
and more
and more
and more
and more

Check it out here.

Get fmWorkMate + fmCheckMate XSLT from the downloads page

Categories: fmCheckMate & XSLT, fmWorkMate
/